service station journal (north)
Service Station Journal is a matched pair of books visually documenting two continuous 24 hour journeys on Britain's motorways that took place on Spring Bank Holiday Monday and August Bank Holiday Monday, 2012.
The journeys were broken only at official signposted service stations and a greater portion of the travel time was spent at the service stations than driving on the motorways. The routes taken and locations visited were determined en route and the speed limit was not exceeded.
It rained on both days
184pp, digital print, wirobound, fold over cover, B5.
'Servce Station Journal (north)' 5m 24s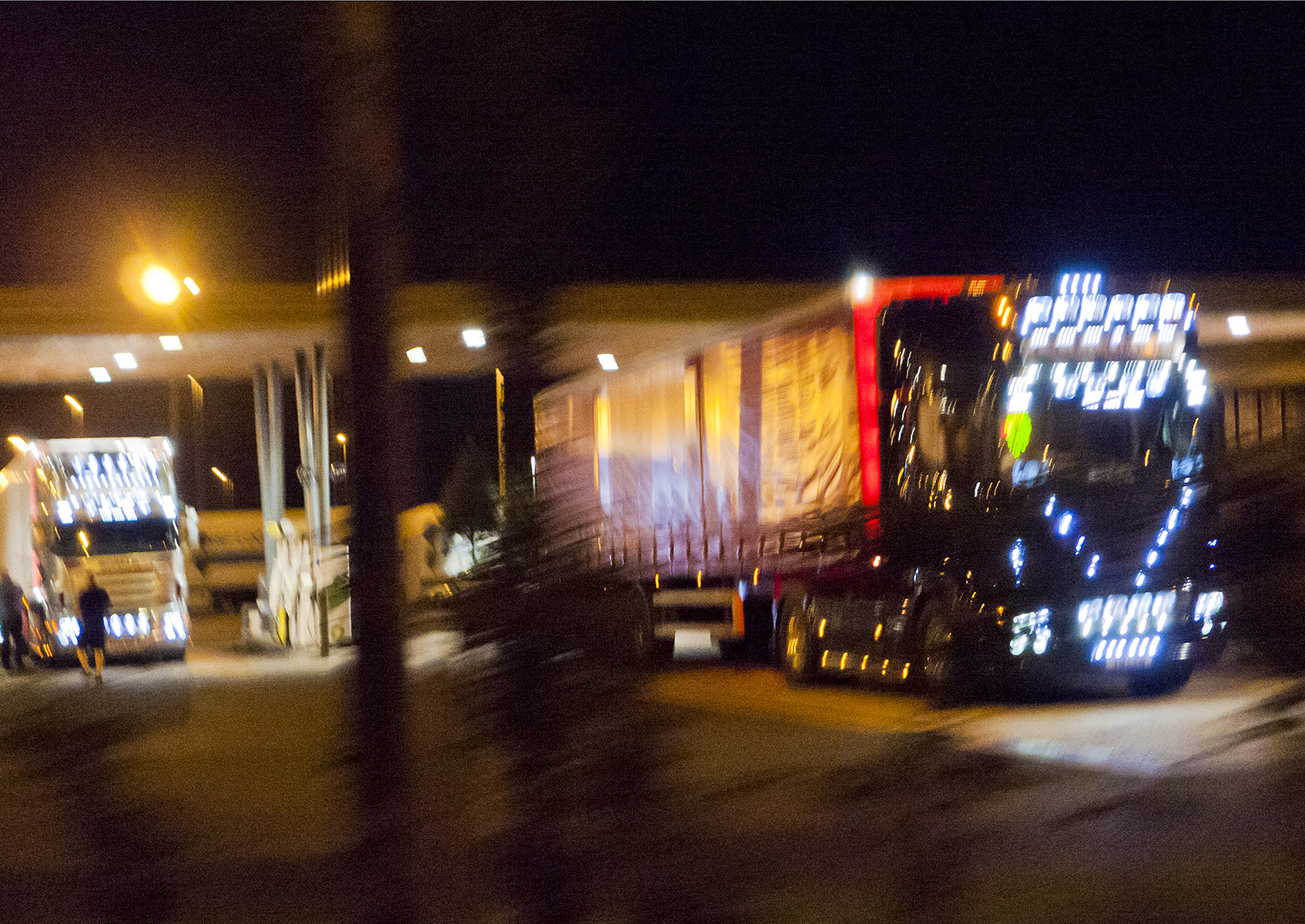 0.40 am - Wetherby Services (Moto) - A1(M) Junction 46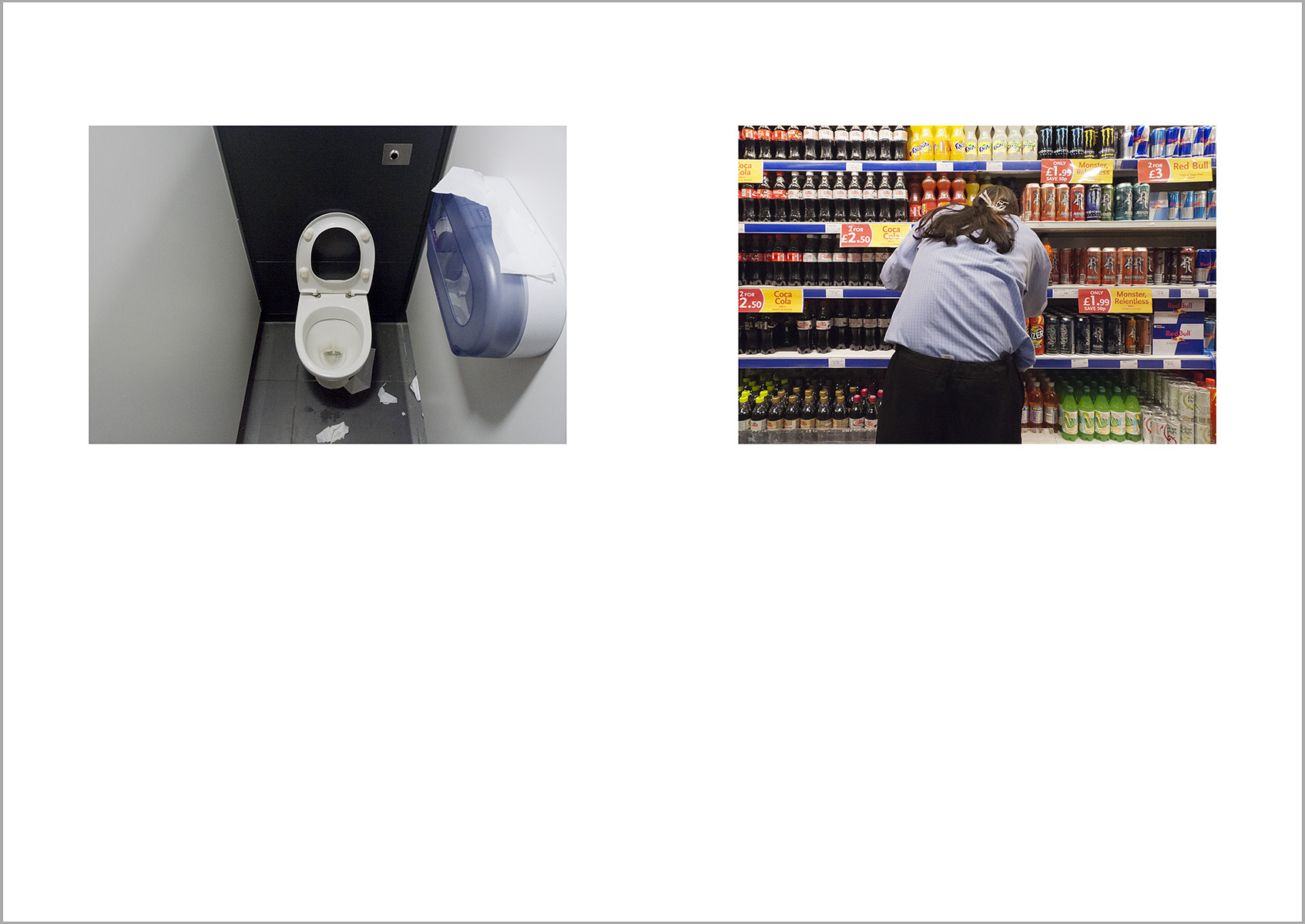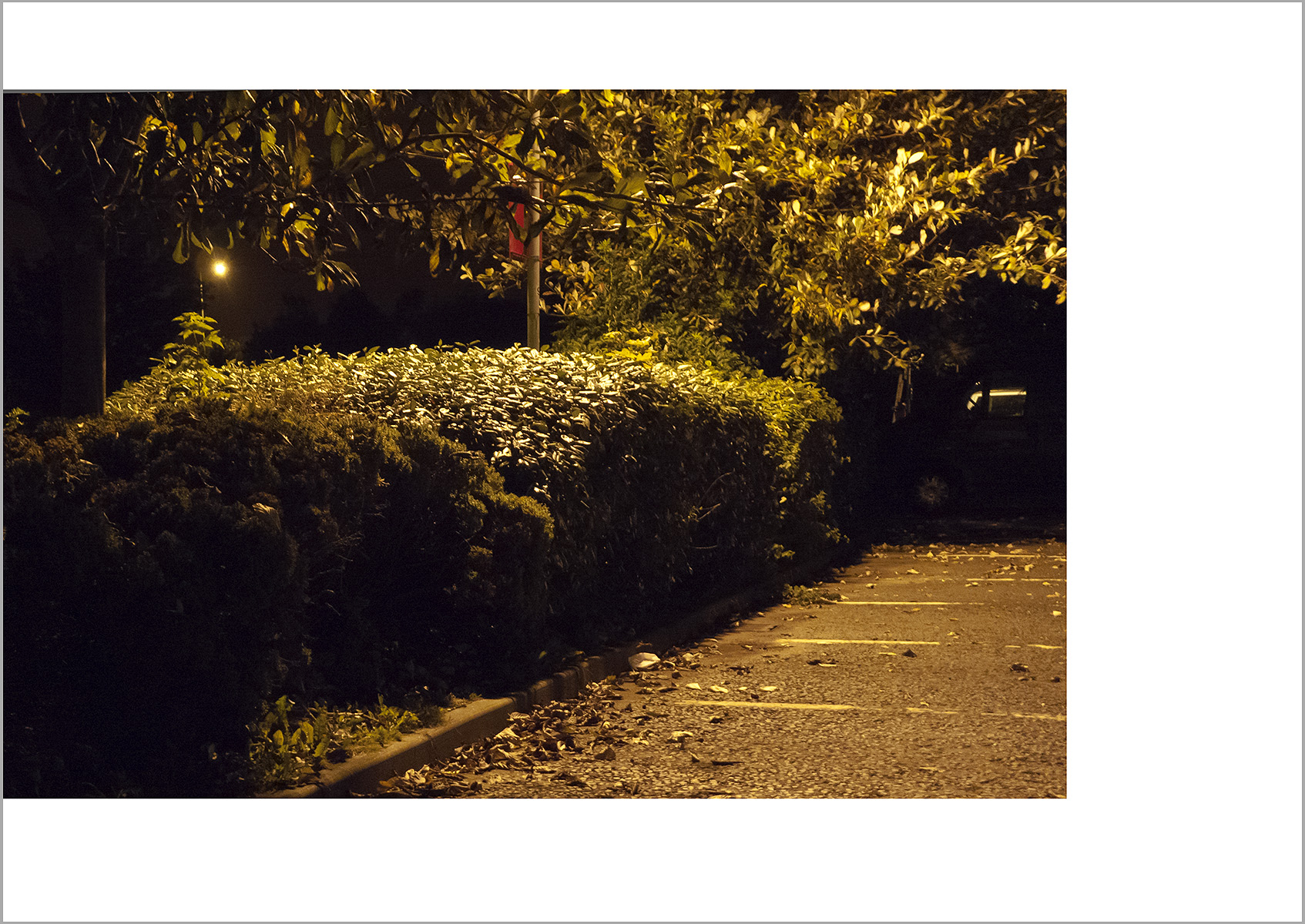 3.05 am - Durham Services (Roadchef) - A1(M) Junction 61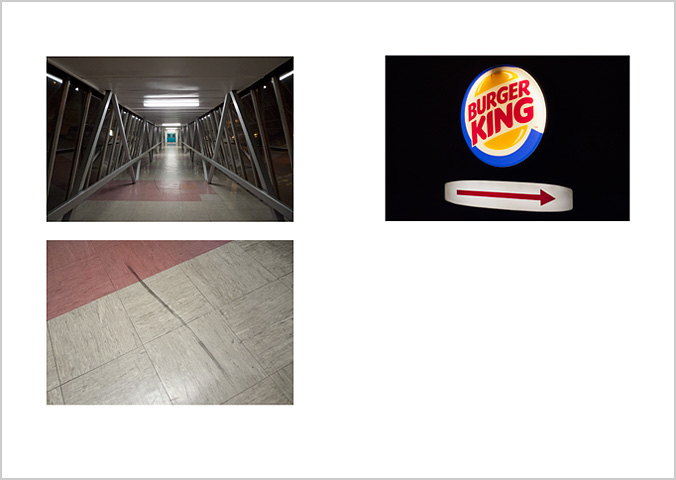 3.45 am - Washington Services (Moto) - A1(M) Northbound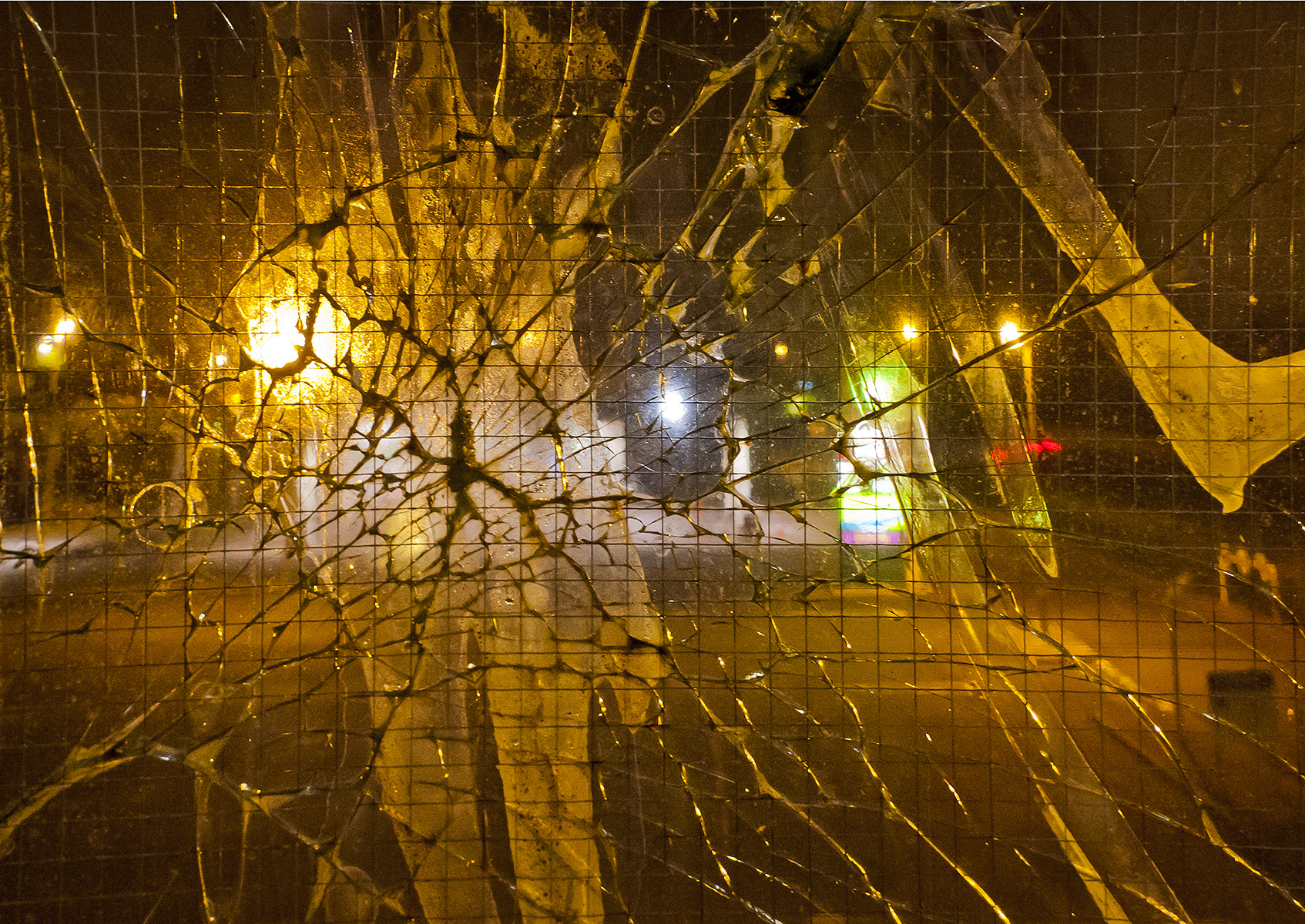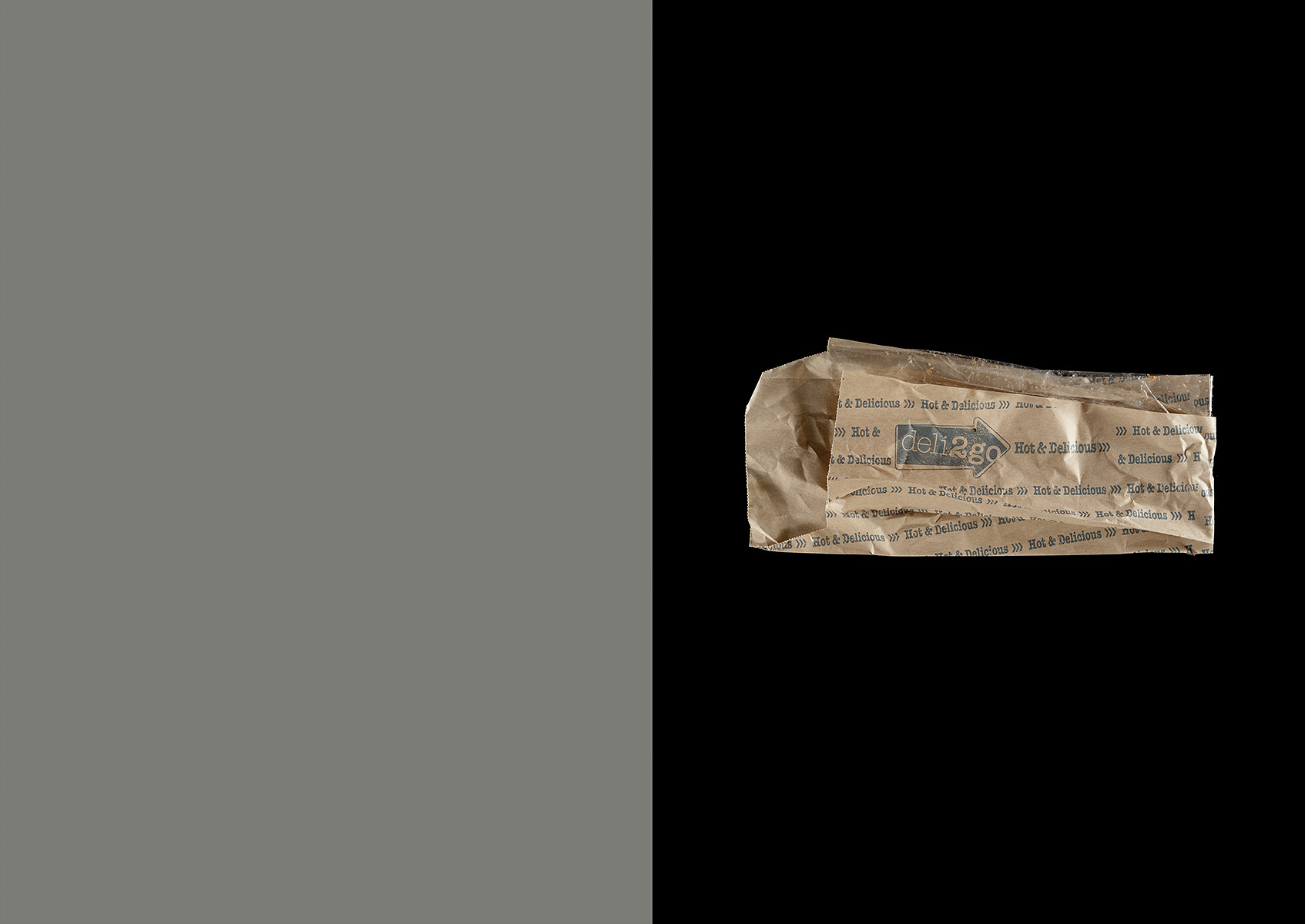 5.55 am - Todhills Services (Moto) – M6 Northbound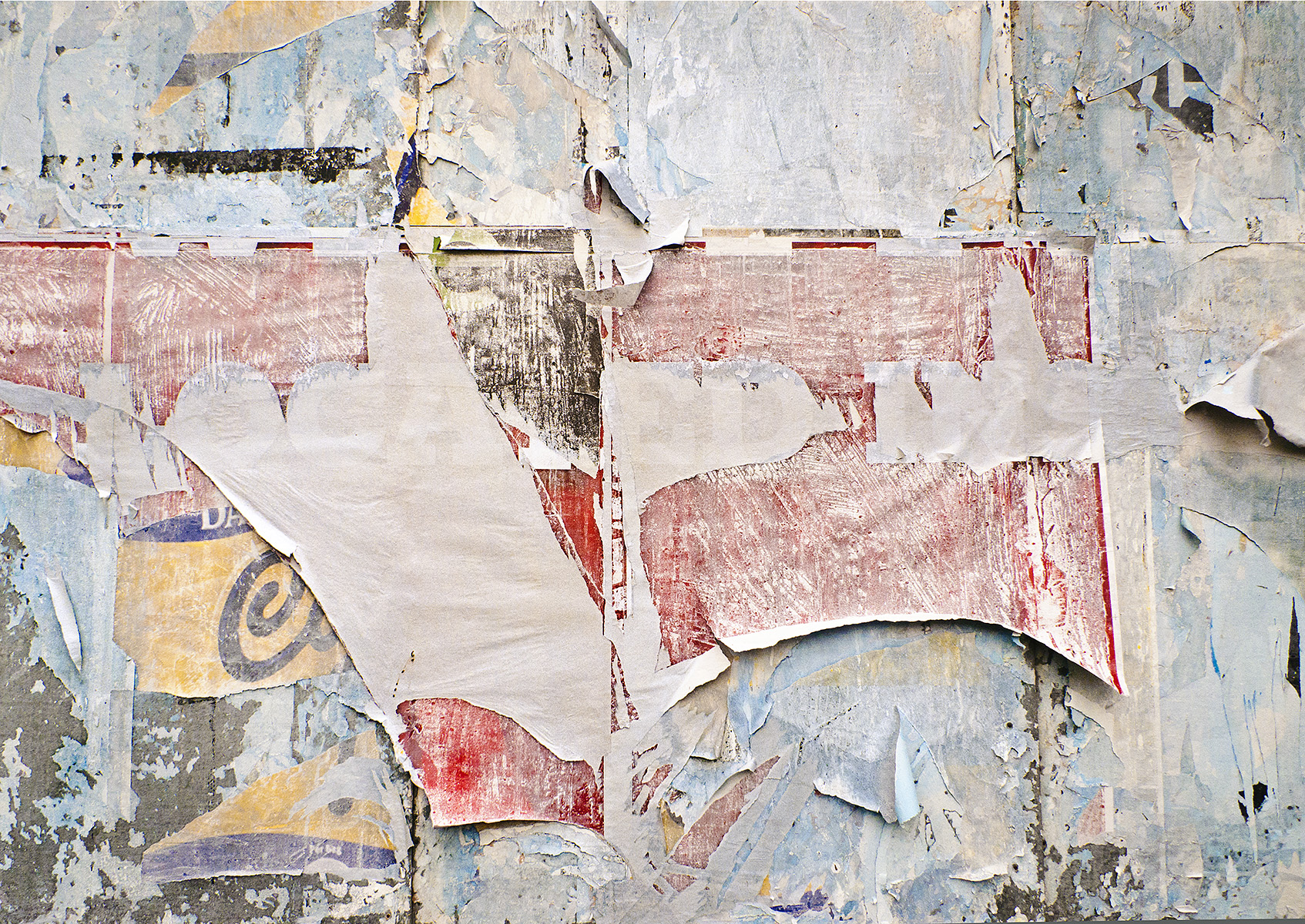 7.44 am - Gretna Green Services (Welcome Break) – A74(M) Northbound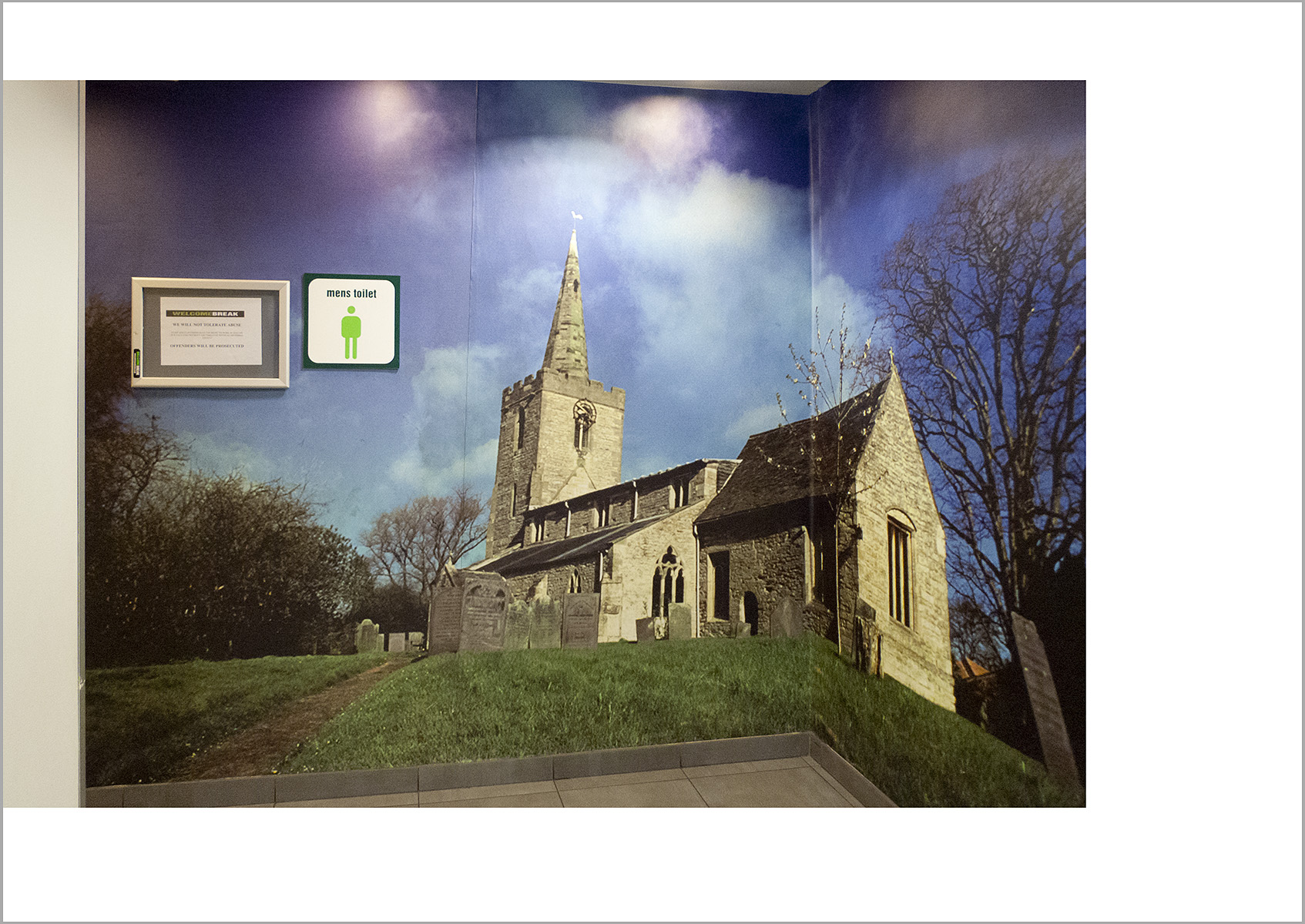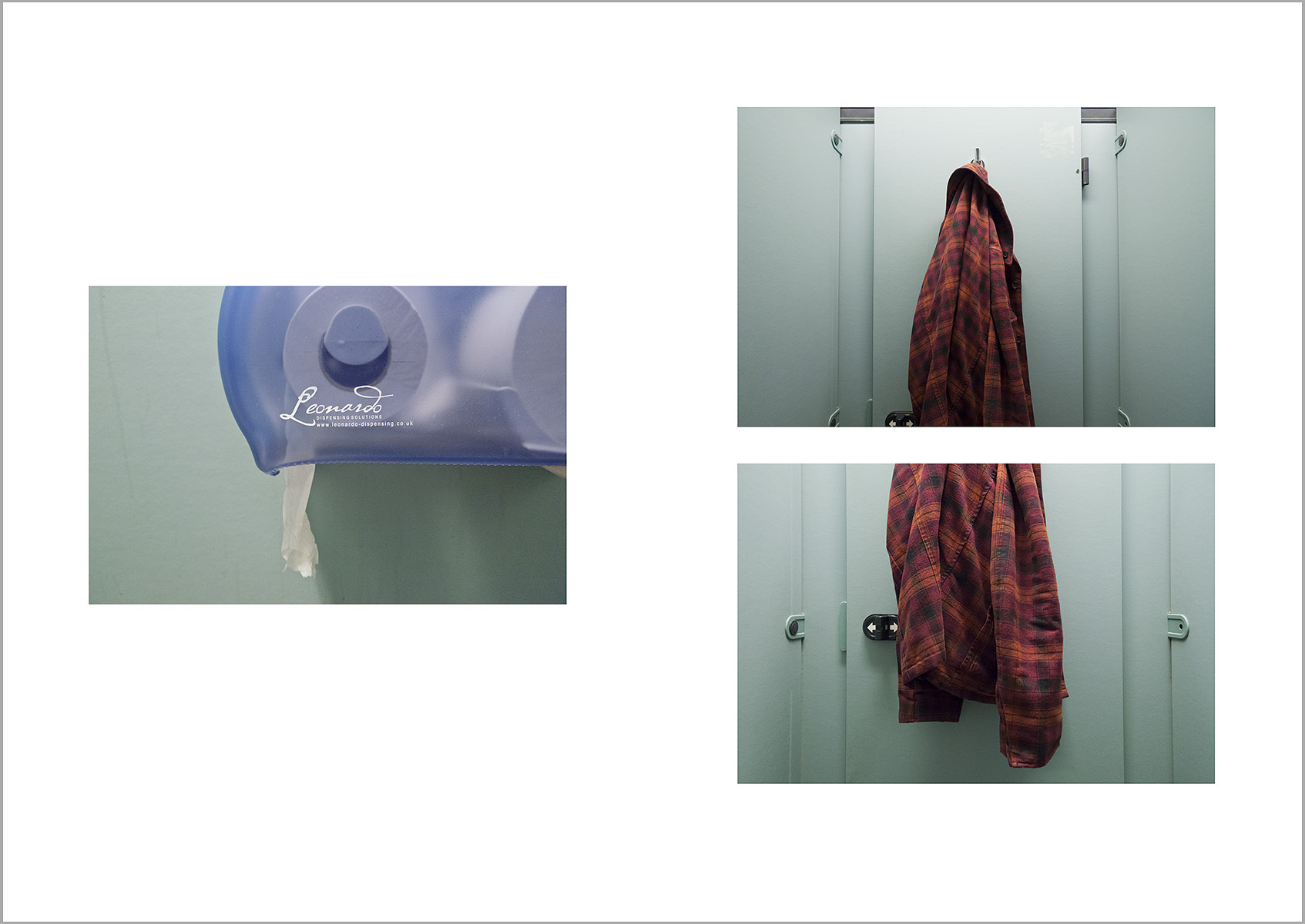 8.55 am - Annandale Water Services (Roadchef) – A74(M) Junction 16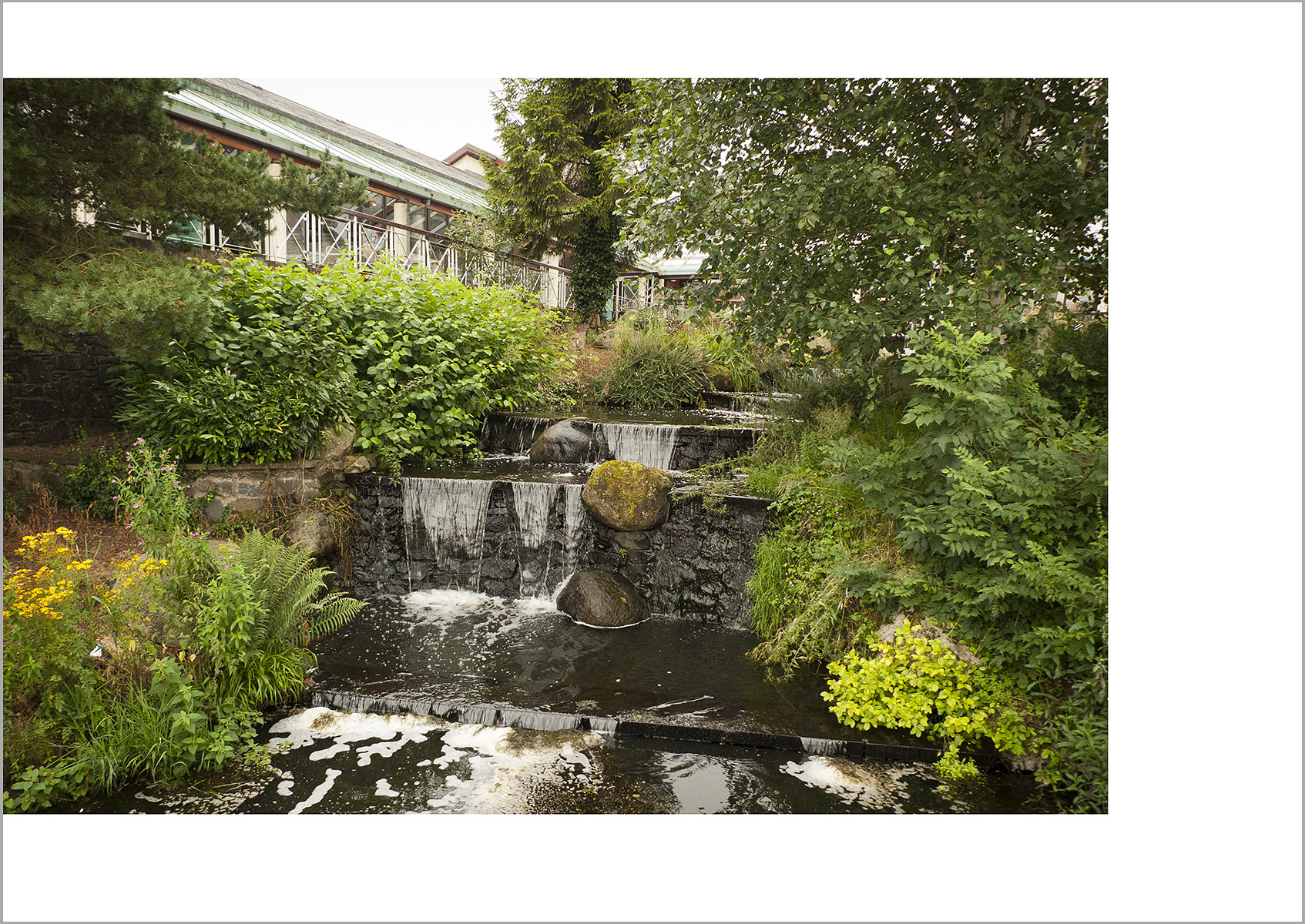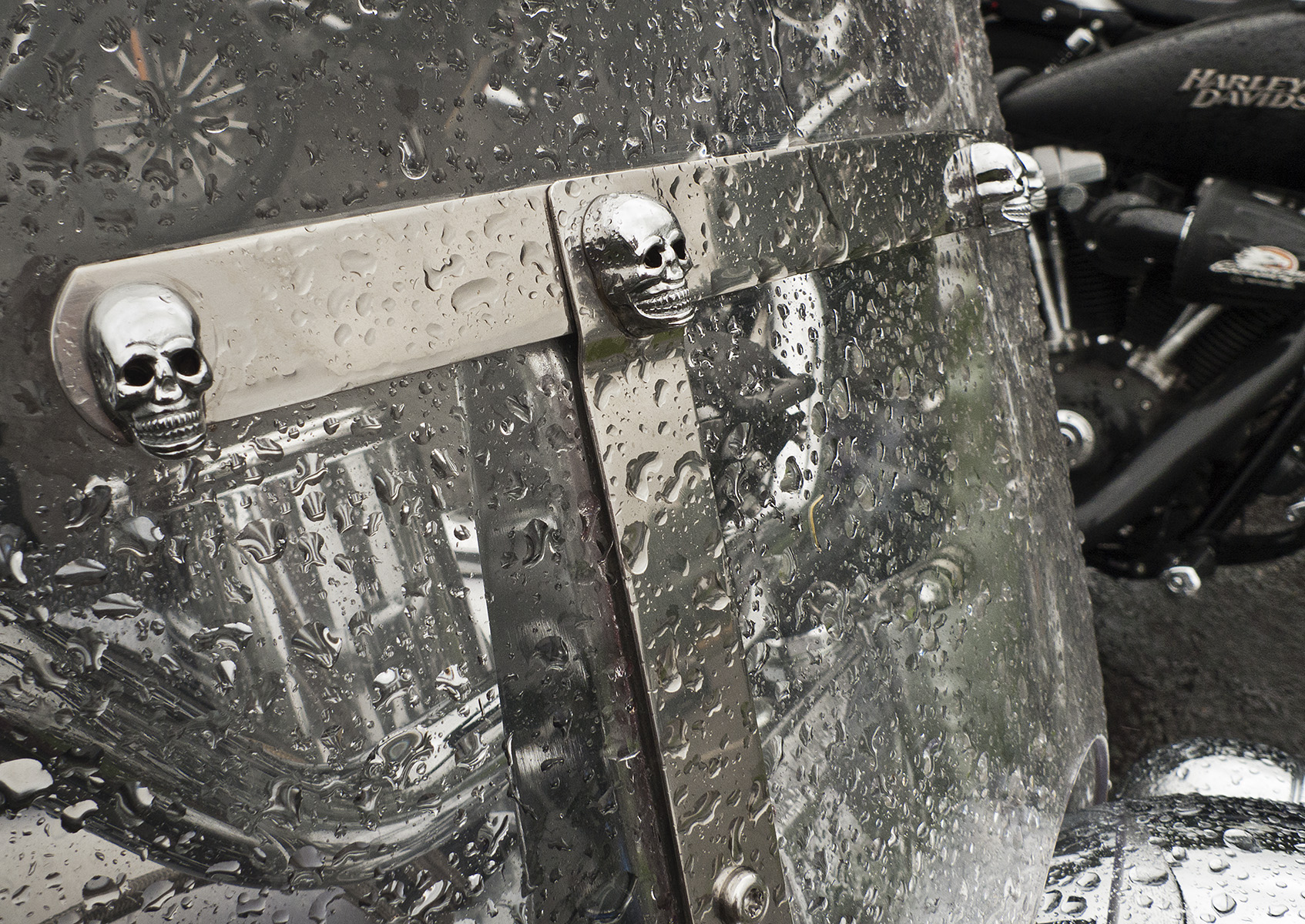 11.18 am - Happendon Services (Cairn Lodge) – M74 Junction 11/12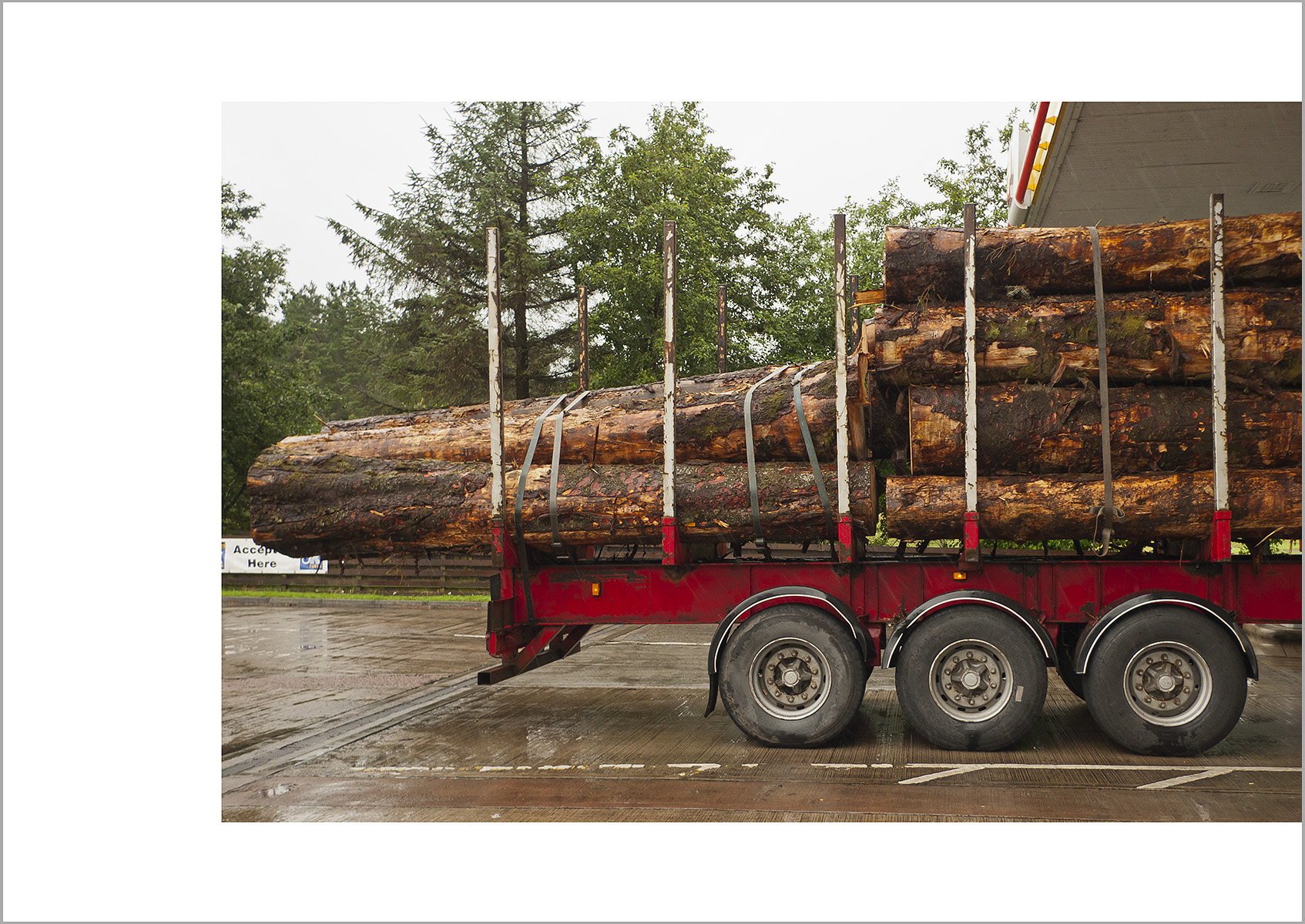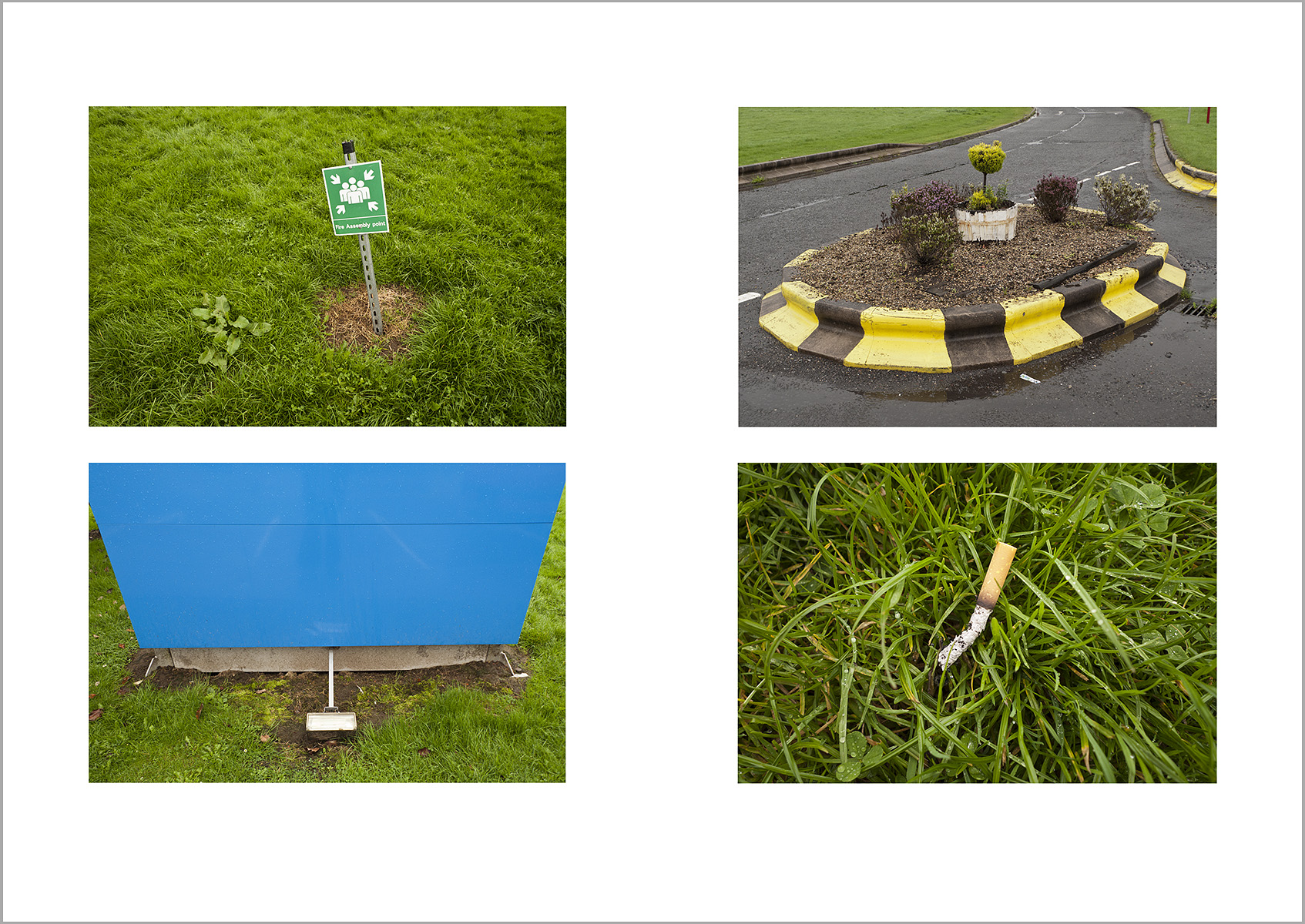 1.35 pm - Hamilton Services (Roadchef) - M74 Northbound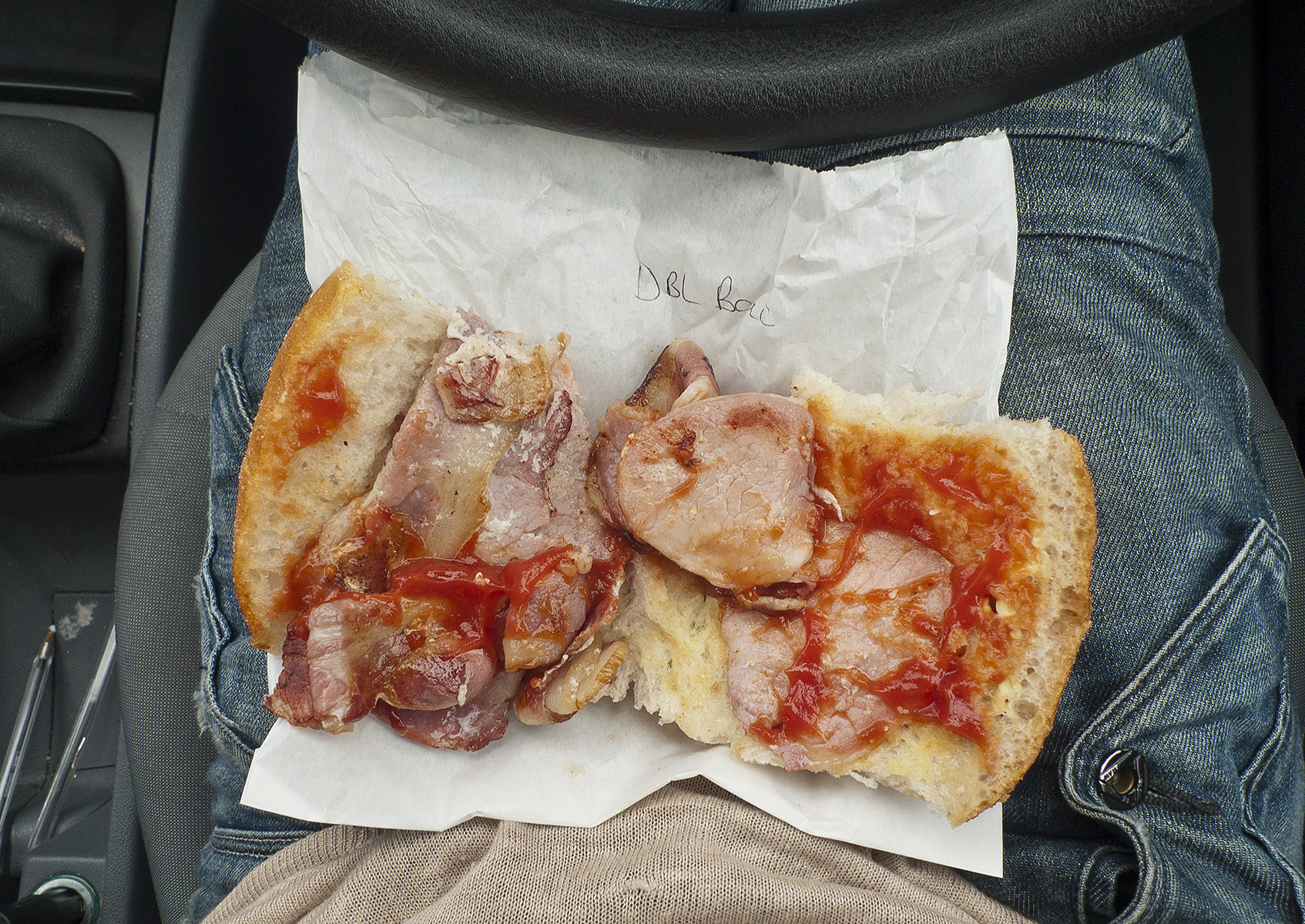 2.24 pm - Old Inns Services (independent) – M80 Junction 6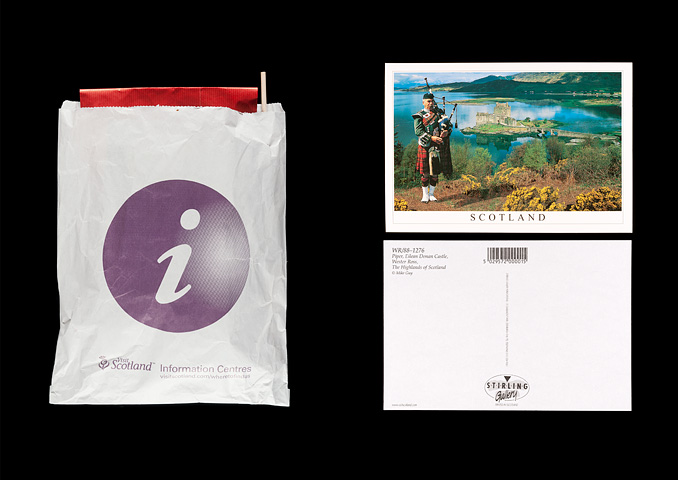 3.22 pm - Sterling Services (Moto) – M9 Junction 9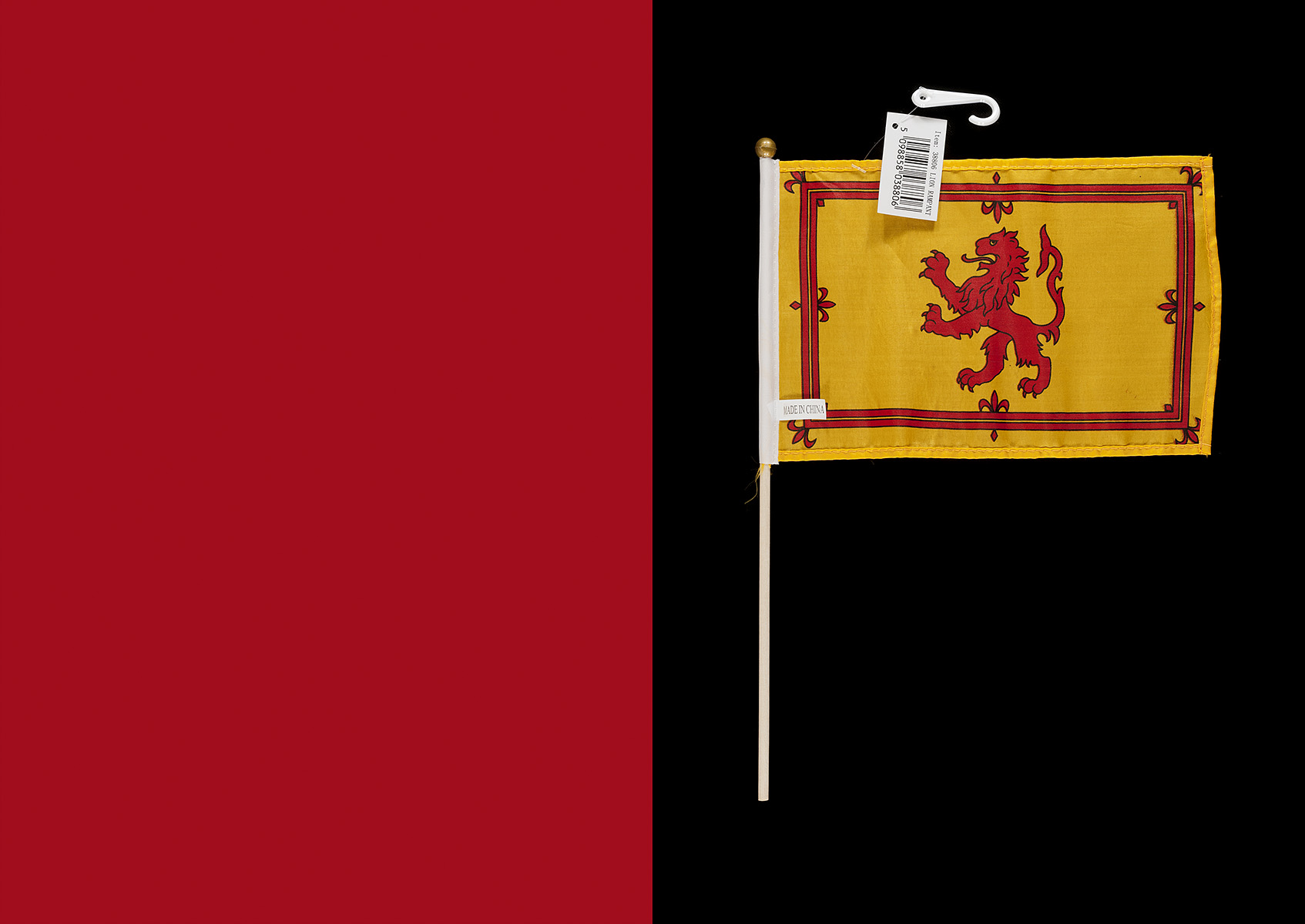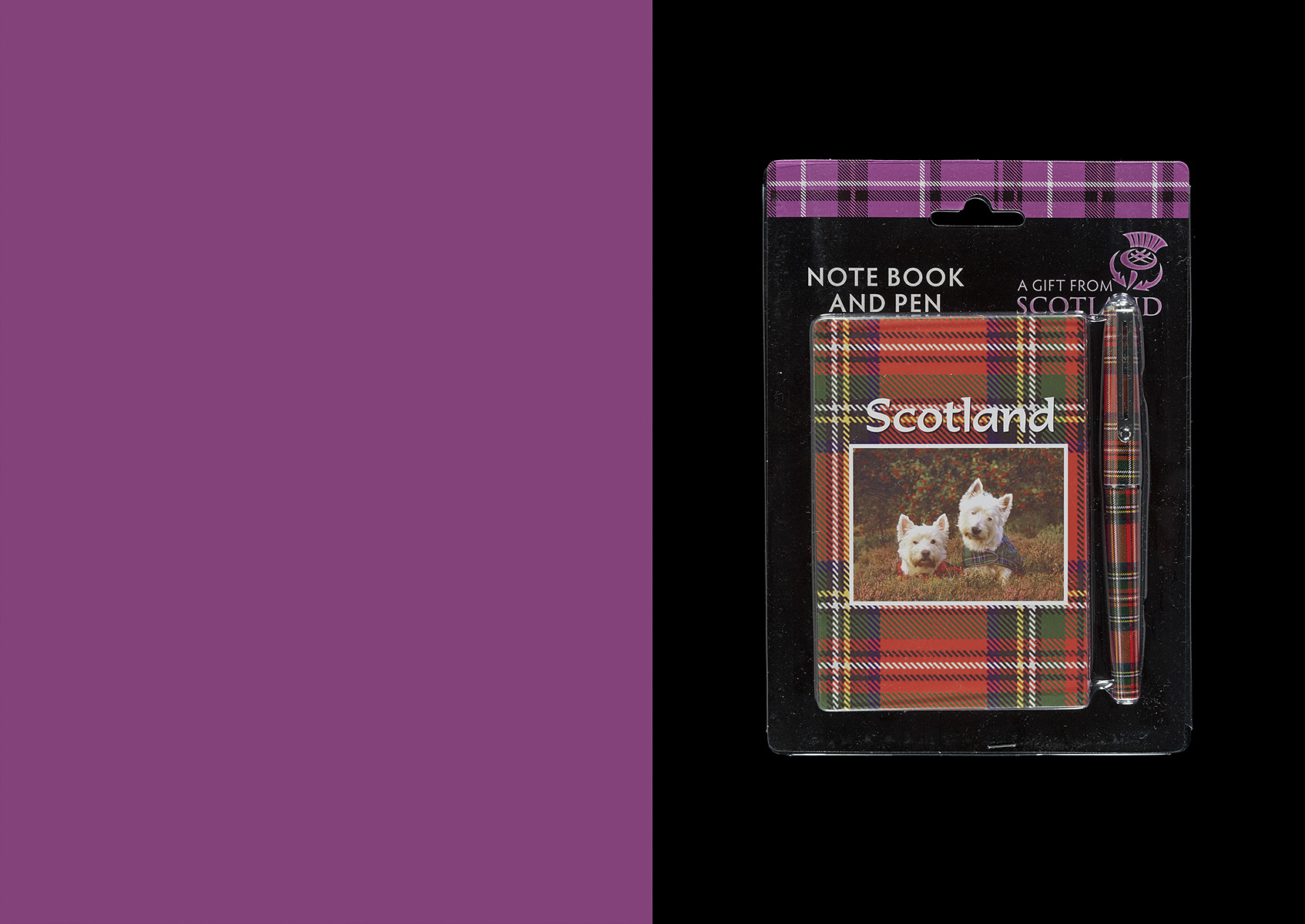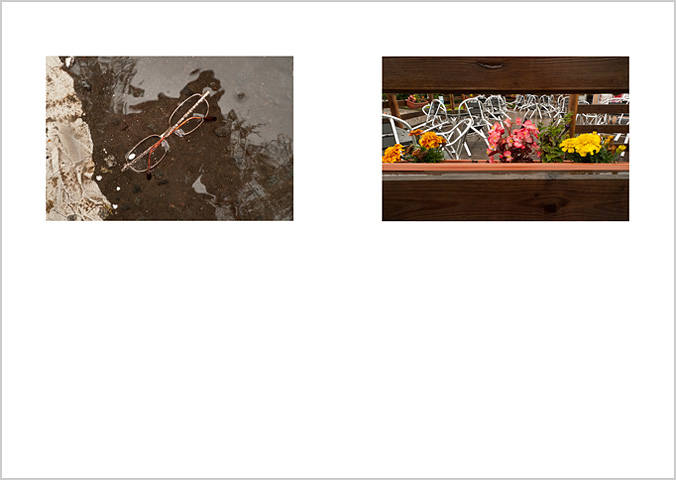 4.44 pm - Kinross Services (Moto) – M80 Junction 6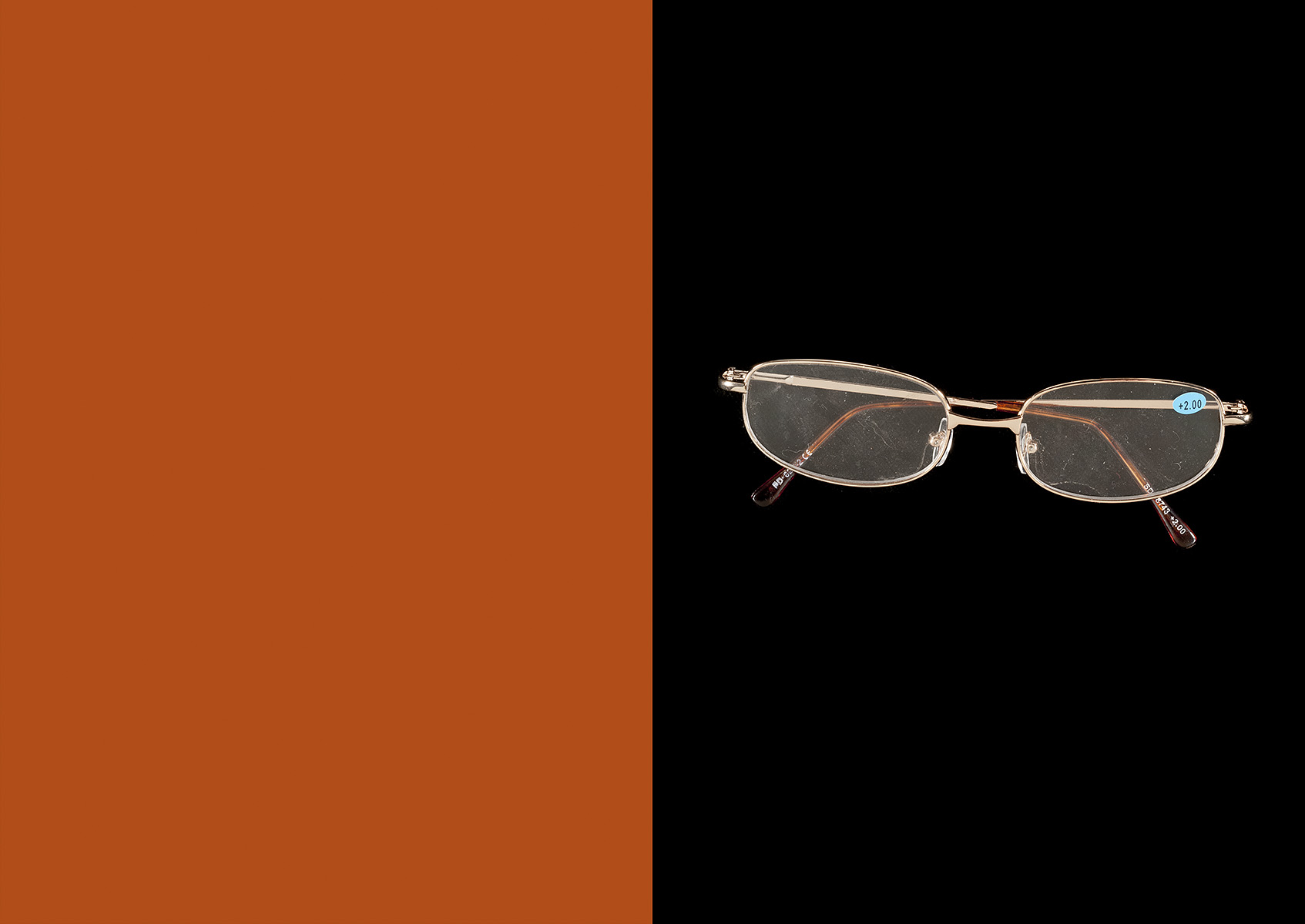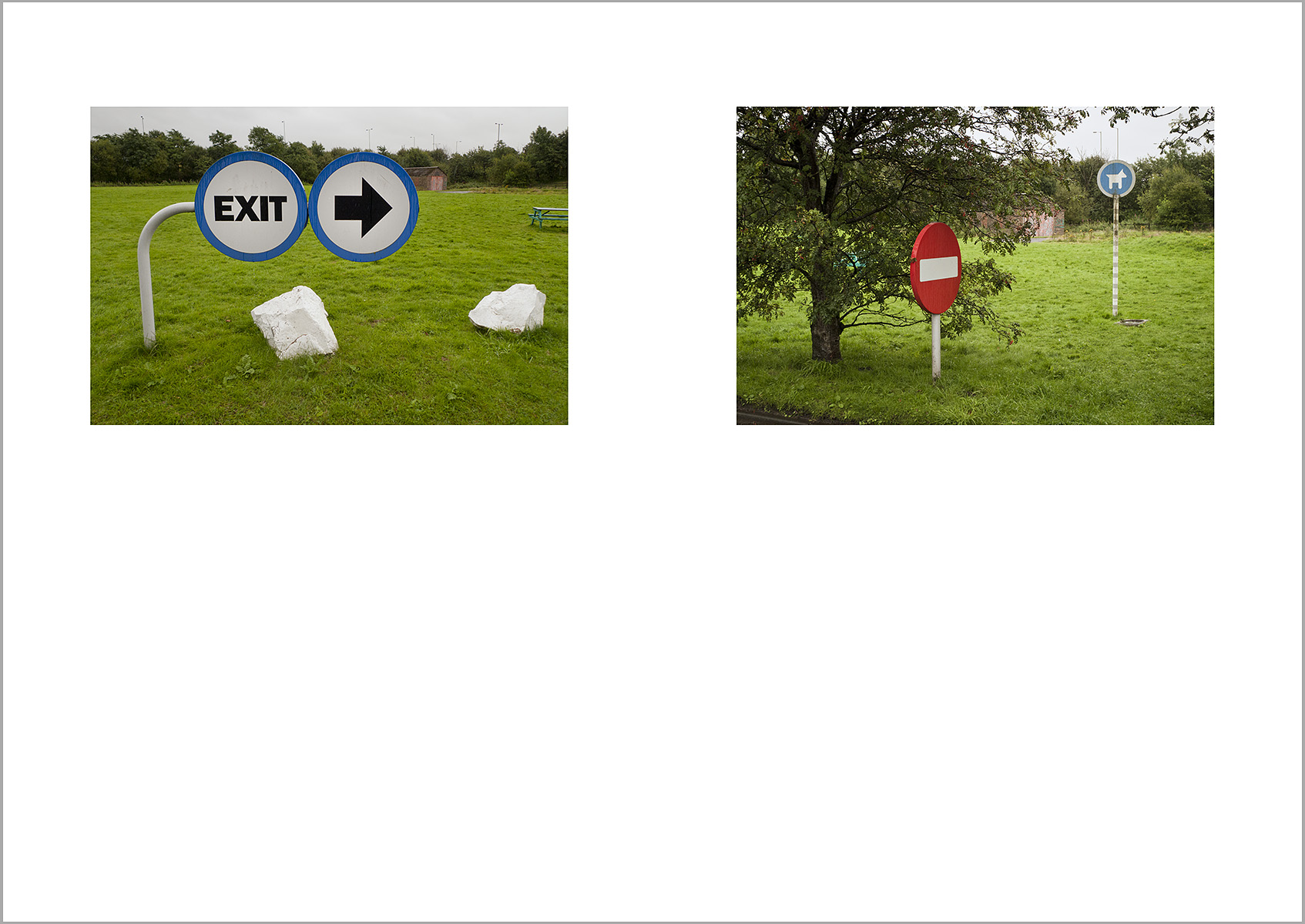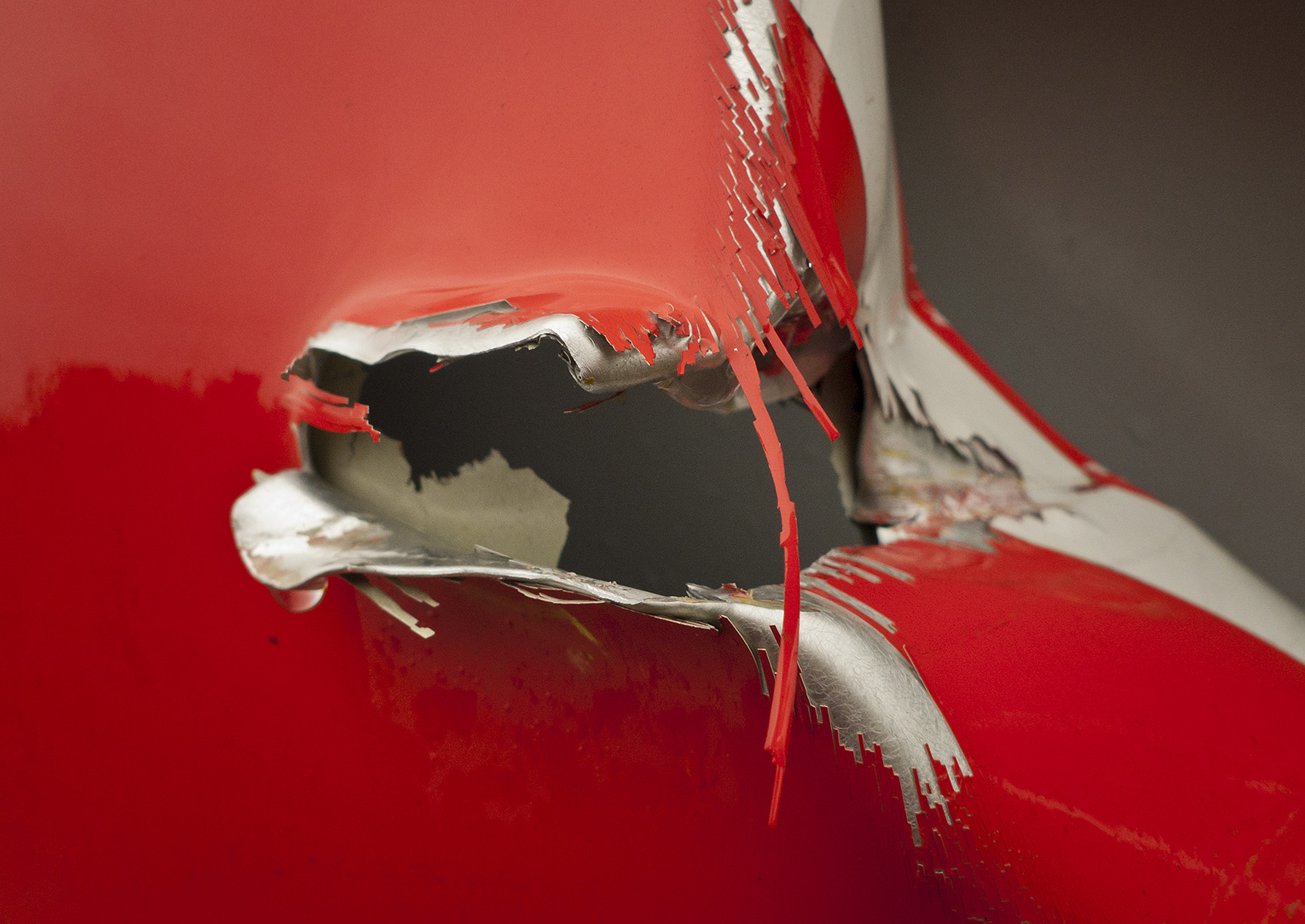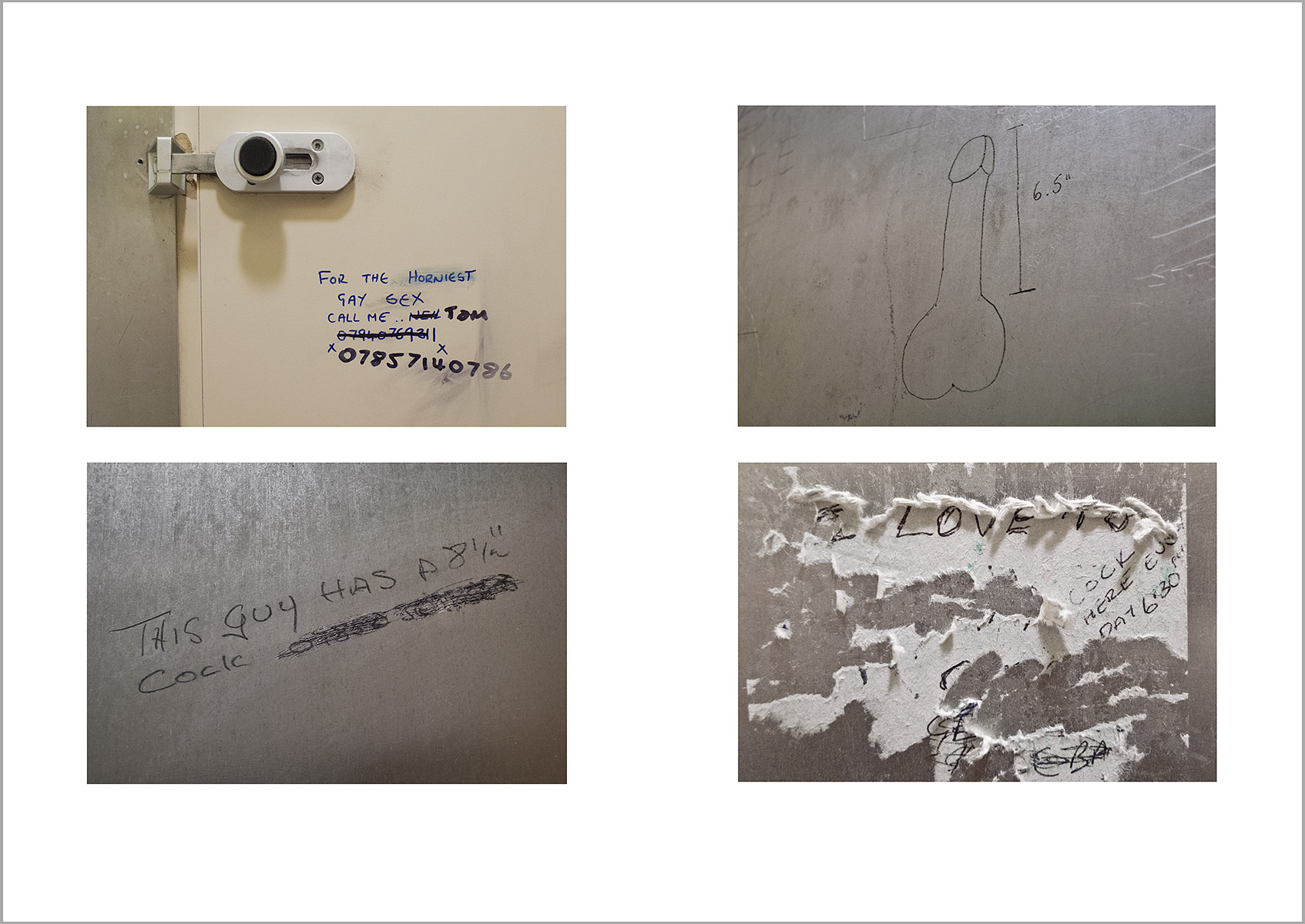 5.56 pm - Heart of Scotland Services (BP Connect) – M8 Westbound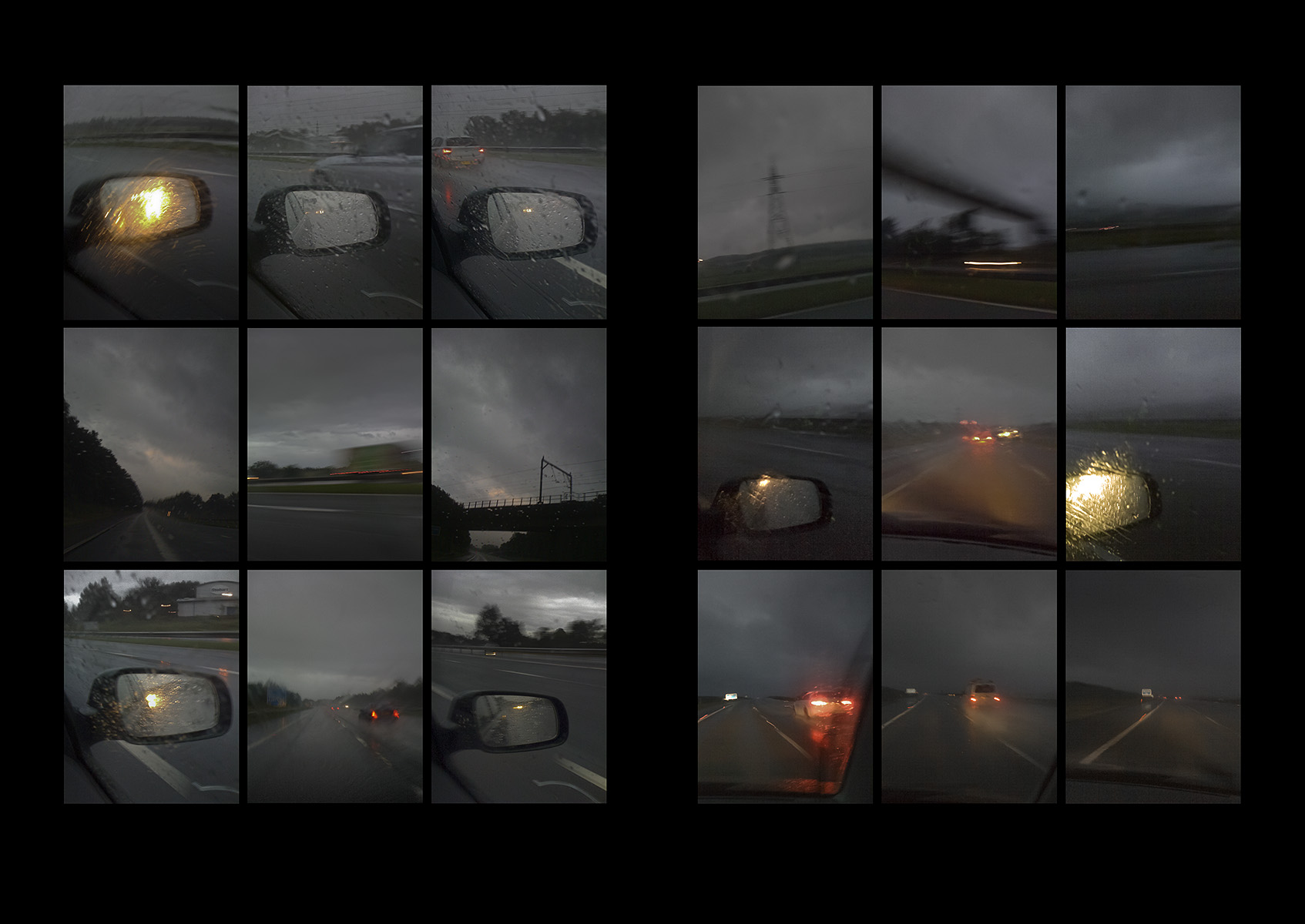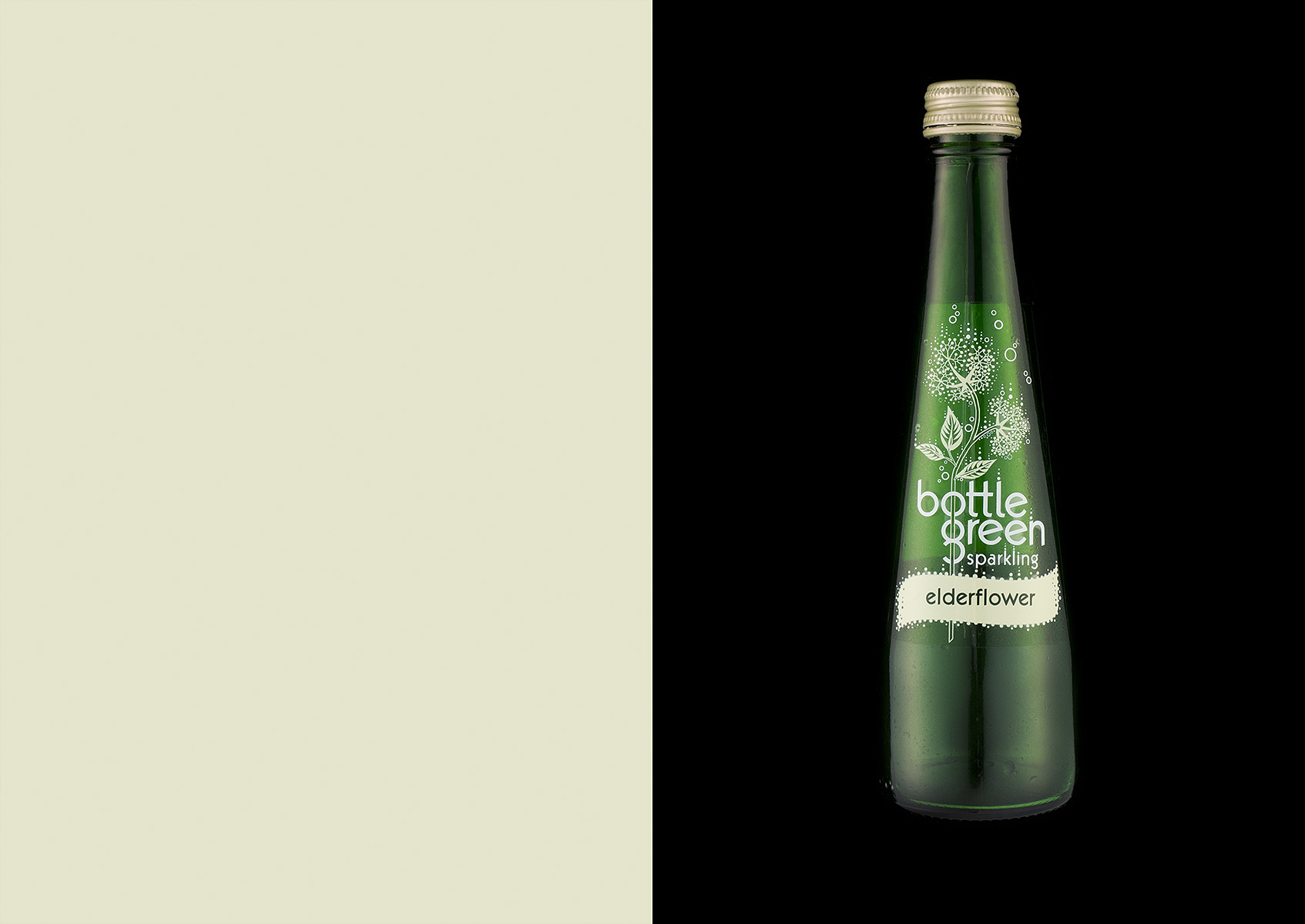 8.33 pm - Tebay Services (Westmorland) – M6 Southbound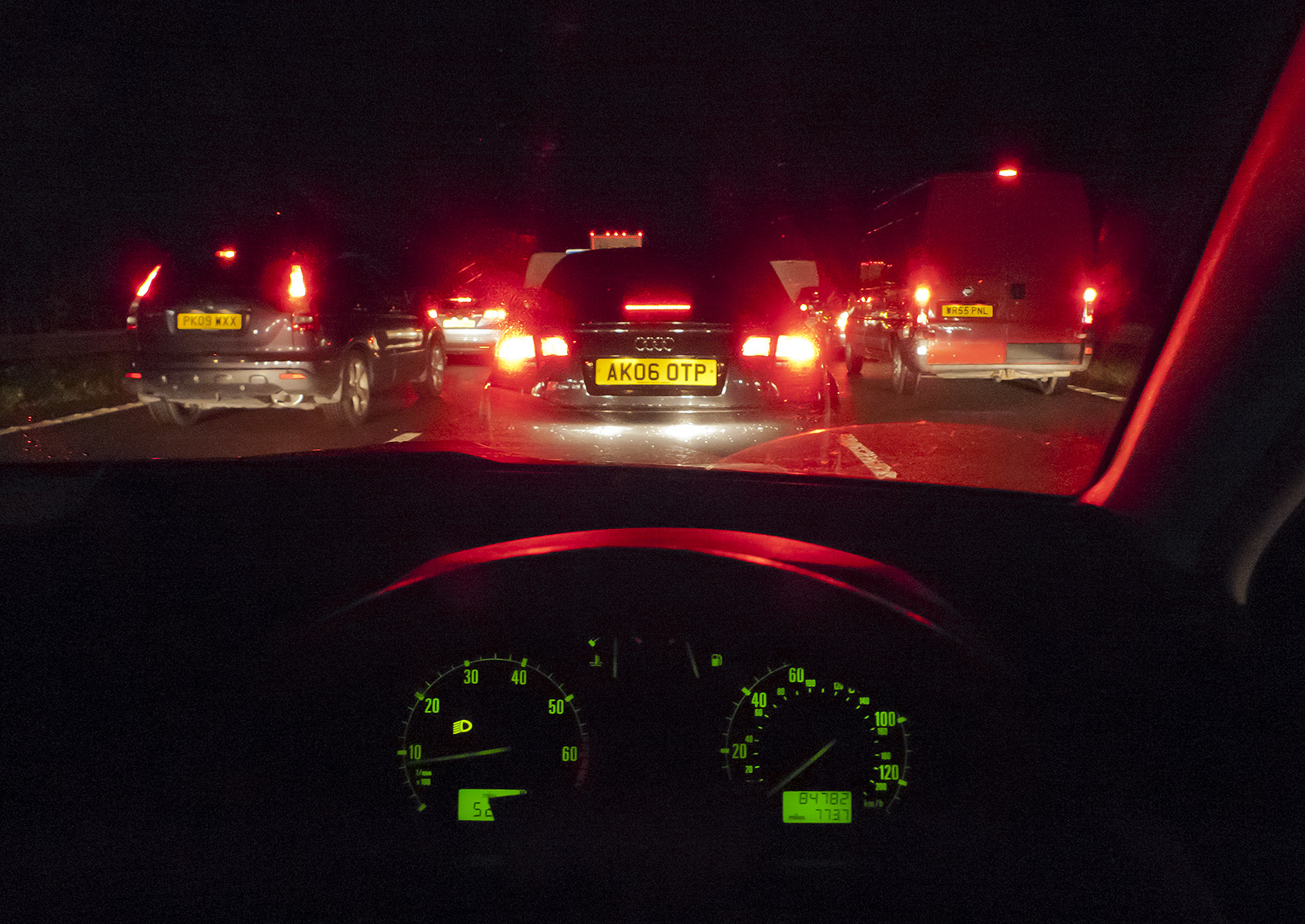 10.34pm - M6 north of junction 33